Hello and welcome!
Hello new friend and welcome to my humble little corner of the internet. My name is Sarah and I started this blog as a way to keep all my thoughts and research together on keeping up with my crazy life as a full-time momma, part-time employee, and now midnight blogger. As I was doing Google searches for anything from new recipes to how to naturally and safely clean my house I was keeping all my notes on scratch pieces of paper or saved in my email; unfortunately, it became increasingly difficult to keep track of everything. Some people suggested I keep a home binder or notebook, but I would usually just lose it or never remember to reference it later on, so instead this online option was born.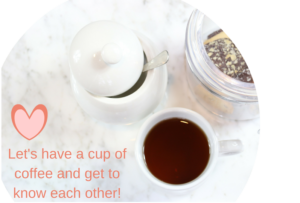 My story
My mom and I always joke that she taught me how to make reservations rather than dinner! When I turned 18 she joked that she could drop me in any random city and with a credit card and cell phone I could hail a cab, find a decent hotel room, figure out the perfect place for dinner and plan an entire day of fun events and attractions to visit. This is pretty much how I spent the majority of my 20's: exploring new places and enjoying traveling and dining out. Then I turned 30 and with a new baby and no money I had to figure out what my new reality was going to look like in this new economy. I can still remember looking at the nice lady in the WIC office like she had three heads on her shoulders as she used words like "braise" and "simmer" and assured me that I could cook with these crazy ingredients she wanted me to use. To say that I was inadequately prepared to handle life as a stay at home mom would be generous to say the very least, I was lost! Thank goodness for Google search and a supportive network on social media to help me along as I navigated the waters of cooking, cleaning and maintaining my sanity during those days of never ending diaper changes and snotty noses. I would proceed to spend the next few years learning how to cook from scratch, shop the best deals, and live off less money than I ever imagined possible.
[convertkit form=5039080]
My why
As I was dreaming up this blog and deciding if I should create it, I couldn't help but think there must be others out there with the same questions as I had. Do you ever wonder how in the world you are going to accomplish everything on your mammoth to do list? Do you ever get to five o'clock and wonder what in the world you will make for dinner? Do you get to the end of the month and wonder where all your money went? Hopefully, this website will create a community of like-minded people searching for the same answers, coming together to get through this crazy roller-coaster life. If you would like to be part of this community and kept in the loop when I post on the blog please sign up for my email newsletter in the link below. I would love to send you my free 4-step planner for saving money and time when menu planning; please enter your name and email address to download your free guide! Does the idea of planning out all your meals scare you off? Trust me, I simplify this process down to the very basics and show you how to save money using what you already have on hand! Keep it Simple, Sweetie!! Download your planner now!!